Hair Extensions

For luxurious, quality hair growth without the wait!
100% Human Remy Hair, $400 and up.
Available in over 90 different colors and three textures; straight, wavy and curly. Keratin Hot Fusion, Tape-In & Micro Link, I-link Style are fashionable, trendy and provide volume. The hair extensions are available in natural, warm, classic tones, such as in fantasy, cold, and shocking nuances. Style with the utmost sophisticated looks.
TAPE-IN HAIR EXTENSIONS. KERATIN FUSIONS HAIR EXTENSIONS. MICRO-LINK HAIR EXTENSIONS. We are Donna Bella and Extensions USA certified Hair Extensions Salon in PCB! Celebrities like Lindsay Lohan, Kate Beckinsale, Jessica Simpson, Miley Cyrus, Victoria Beckham and countless others regularly surprise the world with new and different hairstyles — changing color, style and even the length of their hair — over the course of just a couple days. How do they do it? Hair Extensions! Unlike many of the hairdressing salons that offer hair extensions, hair specialists at Versace Studio are dedicated specialists in the application and aftercare of professionally applied hair extensions. Our services include a comprehensive guarantee and complimentary check-up aftercare appointment for our human hair extensions. SoCapUSA and Great Lengths hair extensions have a different life span but are also highly effective and getting more popular all the time.
HUMAN HAIR EXTENSIONS – We offer the very best in human hair extensions; the different hair types available include Indian Temple Hair, Virgin Russian hair and naturally curly Brazilian hair. REAL HAIR EXTENSIONS –Here you'll find the most up to date information on real hair extensions and the different extension options available at Versace Hair Studio.
On the top of each hair lock, adopts a thin sheet of keratin that, unlike silicone, allows to respect the nature of the hair since the keratin itself is an its own component. This keratin is specific for the hair extension and so it improve the application and make it simply and careful. The keratin has a peculiar shape and has the same color of the hair lock: this allow a perfect applications: completely invisible and without "flaws".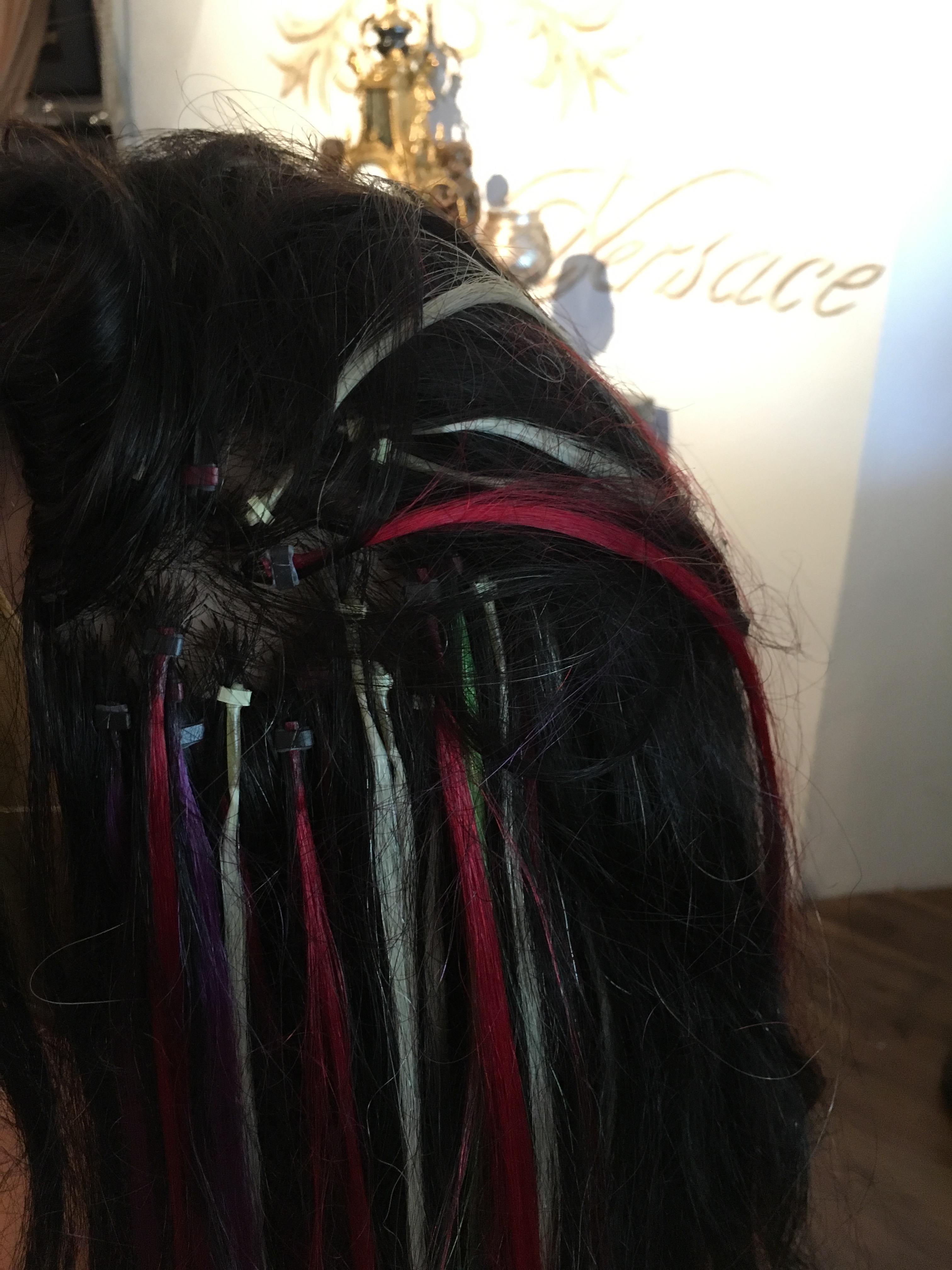 Quality of hair helps create extensions that are completely natural in appearance, ensuring soft, silky, tangle-free hair.

Versace Studio

, Panama City Beach.